frequently asked questions



What is Brainfuse?
What are the advantages of online tutoring?
Who are the Brainfuse tutors?
What about security and privacy?
How do I register myself or my child?
Using the whiteboard and audio
What is QuickConnect?
I have dial-up connection. I keep getting disconnected every time call waiting beeps. What can I do?


Click here for the Brainfuse whiteboard tutorial
Click here to access practice whiteboard


What is Brainfuse?
What is Brainfuse?
Brainfuse offers live, on-demand online tutoring for students in grades four through college. Members can get instant academic assistance from expert tutors throughout the week.
What do you mean by 'Instant Academic Assistance'?
When students subscribe to our service they can simply sign in any time, choose a subject they need help in, and they'll instantly enter a virtual tutoring room where a tutor will begin assisting them. 'Instant academic assistance' means just that: for affordable subscription fees, students receive as much on-demand assistance as they need, every day, for as long as they want. Make sure to check our calendar for tutor and subject availability.
How does Brainfuse work?
When students register, they choose a username and password. With their usernames and passwords, students simply log in, go to their own personal page, choose a subject for instruction, and enter a virtual tutoring room. This room includes the Brainfuse whiteboard, (a shared virtual blackboard), that allows students and tutors to use instant chat and draw diagrams and equations. When a student draws a figure using a mouse on the whiteboard, the tutor instantaneously sees exactly what the student has drawn. In addition, tutors and students can speak to one another in real-time by using the audio function. Each student shares his or her own private whiteboard with his or her tutor.
What are the different services?
Brainfuse offers a variety of services to meet the needs of today's student studying at home or at school. In addition to our instant academic assistance service that provides on-demand tutoring throughout the week, students can also sign up for pre-arranged sessions, as well as a variety of other services.
Instant Academic Assistance:
Students enjoy unlimited access to a Brainfuse tutor during school days or evenings. Individual sessions are intended to supplement classroom instruction, assist students with homework, and provide practice questions or test preparation that is aligned with local guidelines and curriculum standards. This service is intended for schools who wish to offer a just-in-time learning environment for their students, in which session times are determined by a student's individual needs.
Regularly Scheduled Instruction:
This program consists of prearranged curricula developed by Brainfuse and customized with a school's specific academic objectives in mind. We target the areas in which students need the greatest help, with sensitivity to specific personal learning issues. Individual sessions are scheduled on a weekly basis and Brainfuse provides the same tutor for each student throughout the semester. Progress reports are provided regularly. This service is intended for a predetermined group of students who intend to receive structured assistance at scheduled times during the school day or in the evenings.
Pre-arranged sessions:
Under this option, students pay an hourly rate for pre-arranged, regularly scheduled sessions. Pre-arranged sessions are a form of regularly scheduled instruction available for home-subscribers who may desire the same instructor on a regular basis or for those wishing to pursue subjects not offered in our instant academic assistance service.
Sick Day Service:
For students unable to attend class due to illness or injury, Brainfuse offers its unique Sick Day Service, whereby tutors coordinate lesson plans with teachers and administer an online course of study to absent students. Brainfuse currently offers daily, weekly and monthly Sick Day Service plans.
Quest Gifted Program
Brainfuse also offers its Quest program for gifted students. Through the Internet, students now have access to enrichment courses in subjects previously unavailable in many school districts. Brainfuse offers one-on-one online courses in a variety of subjects, ranging from accelerated math courses to Japanese.
Assessment Test Preparation
Brainfuse provides intensive preparation programs for the 4th -12th grade Math and English assessment exams. In these programs, students have access to weekly sessions with Brainfuse tutors. The sessions are tailored to state curriculum standards, with instruction in the underlying academic subjects and training in specific test-taking techniques. Brainfuse provides the same tutor for each student throughout the six-week period. Tutors target the particular areas in which the students need the greatest help, with sensitivity to any specific personal learning issues.
In-Person Tutoring
Brainfuse is a premier provider of tutoring and test preparation services in New York City. For students who live in the New York City area, we invite you to visit our offices on 271 Madison Avenue, NY, NY 10016. Our experienced tutors can help you dramatically increase your grades and scores.
What subjects do you offer?
For our instant academic service, we offer math, writing, English and science for students from third grade through college. For students desiring regularly scheduled instruction, they can receive tutoring in math, science, writing, social studies, economics and English. Brainfuse is constantly expanding its list of available subjects.
What are the advantages of online tutoring?
While not designed to replace in-person instruction, online tutoring provides parents and students with several advantages-lower cost and convenience. Online tutoring, may also provide a supplement to or extension of classroom learning by following state guidelines and standards. The efficiencies of Internet-based learning enable us to offer live tutoring at a much lower cost than in-person tutoring. In addition, students can receive live help throughout the week, on-demand, at the times they need it most.
Who are the Brainfuse tutors?
Brainfuse is a premier provider of traditional in-person tutoring and test preparation services in New York City. Our tutors are certified teachers and experienced tutors who undergo a rigorous selection process. Our tutors possess excellent academic credentials as well as a demonstrated ability to teach. Tutors also undergo thorough background and reference checks for security purposes.
What about security and privacy?
We ensure the absolute safety and privacy of the Brainfuse Web site and information received by us. Our tutors undergo rigorous professional and reference checks. Payments through credit cards are securely processed through Authorizenet, a leading online payment processing service. Brainfuse has also put into effect a strict privacy policy which ensures that information entered by a user is used only for internal administrative purposes.
What are the system requirements?
You will need the following computer (hardware) devices:
- Pentium Machine (486, I, II, III, IV)
- Pentium Processor 100Mhz or above
- 64MB of memory (RAM) (96MB recommended)
- PC: 27MB of free disk space (plus 7MB for QuickConnect Installer)
MAC: 7MB of free disk space (plus 2MB for QuickConnect Installer)
You will need one of the following computer operating systems:
- Win95, Win98, Win2000(Pro, Server, Advanced Server), Win ME, Win NT Server/ Workstation, Mac Os , Linux, SUN Solaris.
---

Platform and Browser Checklist
You will need one of the following browsers:
- Internet Explorer (4.0 or higher)
- Netscape (4.06 or higher)
How do I check which browser version I have?
- When you are in your browser, click help on the top menu bar and scroll down and click the About... section. About will tell you which browser version you are running.
Brainfuse has been tested to work optimally with the following platform and browser combinations:
IE 5.5 and NS 4.7 with Win95, Win98, Win2000 Prof, Win ME, Win2000 Server, or
IE 4.5 with Mac Os 9.x
Mac Users: Though we recommend that Mac users use Internet Explorer, you may experience some audio problems with the Mac IE browser. If you do, try exiting and then re-entering your session.
---

Information on Firewalls and Proxy Servers - (information for network administrators rather than home users)
- Firewall ports should allow Port 80 and Port 110 for the http://www.brainfuse.com website
- Proxy Server support: In case you access the Internet using a proxy server, WinSock proxy client software has to be installed on your machine. Without the WinSock proxy client, the Brainfuse whiteboard will not function. Path-thru access should be enabled on Port 110 on the proxy server side.
How do I start using the whiteboard?
Once you sign in and choose a subject for instruction, you'll be taken to a virtual tutoring room, which includes a whiteboard. To draw diagrams or equations, place the mouse pointer on the 'pencil' button at the top of the whiteboard, and click on it. Next, click on the whiteboard and you can begin drawing. To write text on the whiteboard, click the ABC button, then click on the whiteboard and begin typing. Make sure you hit after you're done typing in order to ensure that the tutor receives the text you've created. You can also use instant chat by typing on the line below the "Type Message Here" prompt. Click here for more information
What are the various functions of the whiteboard?
The 'pencil' button allows you to draw or write. The eraser button lets you erase anything you've written on the whiteboard. You can also erase the entire screen by clicking on the 'clear' button, or erase the last action you've made by clicking the 'undo' button. You can write text on the whiteboard by clicking on the 'ABC' button. The 'straight line' button lets you draw straight lines to create figures such as triangles or angles. You can also draw colored squares and circles by pressing the 'square and circle' buttons. You may change the color of font by clicking the black, purple, green or blue colored buttons. The 'raised hand' button lets you get your tutor's attention when you're done working on a problem.
How do I use audio?
Before you begin, the HearMe application will automatically download (one time only). To speak with your tutor, press the control key on your keyboard. Make sure your computer has a sound card, speakers and a microphone. That's all there is to it! If you're having trouble with audio, check to see that your microphone works. Make sure your microphone and speakers are plugged in correctly and turned on.
How do I register myself or my child?
To subscribe for any of our services, click on the 'Register' link on the home page. Choose which service you would like to sign up for and fill in the information requested. To pay, fill in your credit card information, all of which is securely processed through Authorizenet, a leading online payment service provider. If you want to pay by phone, please contact us at 212-481-4870. Once you've submitted your information and your credit card is processed, for our monthly unlimited access service you'll be billed monthly. If you wish to cancel your subscription, please contact us.
What is QuickConnect
Brainfuse QuickConnect is an easy-to-use application that resides on your computer desktop and allows you to connect to the Brainfuse virtual tutoring room.
I have dial-up connection. I keep getting disconnected every time call waiting beeps. What can I do?
First you will need to find out what code to dial so that you can disable your call waiting. With most telephone companies, it is *70, other variations are 70# or 1170. Look in the front of your telephone company's telephone book, usually the information is located there. If not, call them to get the code.
I am a PC user
I am a MAC user using Remote Access or PPP
I am a MAC user using FreePPP

---
I am a PC user:
Step One
Windows 95/98 PC Users: Double click on My Computer, then double click on Dial Up Networking.
Windows 2000 PC Users: Double click on My Computer, then double click on Control Panel, then double click on Network and Dial-up Connections.

Step Two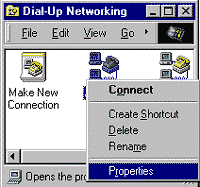 Locate the connection that you use to access the Internet. Place your mouse cursor over the connection icon and right click on your mouse. Select Properties.
Step Three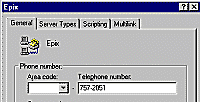 Locate the area where the number you dial is located. Insert "*70," (without the "") in front of the number, or the code that will work for you to disable your call waiting. Now the number would read like *70,222-3333. If you call a 1-800 number, you will need to enter the entire number in that box and remove the area code from the left-hand side box. For example you would call *70,1800-222-3333.


---
I am a MAC user using Remote Access or PPP:
Open your Apple Menu, then the Control Panel and open Remote Access.
You should see your local access number listed. Simply put a "*70," in front of the phone number listed (without the "").
If you have to dial the area code plus the number (such as 1-810-555-5555) to connect, then to disable call waiting you would enter: *70, 1-810-555-5555
---
I am a MAC user using Remote FreePPP:
Open FreePPP setep (This is usually found in a folder called FreePPP 2.6.2 on your Mac hard disk, or on the menu bar, click the Blue Telephone next to the Finder and click Open FreePPP setup).
Click the Accounts tab and choose your connection in the list. Click Edit.
Click the Dialup tab and locate the "phone number" box. This should have your dialup number entered. To disable call waiting put a "*70," in front of the phone number listed (without the "").

If you have to dial the area code plus the number (such as 1-810-555-5555) to connect, then to disable call waiting you would enter: *70, 1-810-555-5555